"Joseph Shabalala took Ladysmith Black Mambazo and brought their music all over the world. Imagine! What a great accomplishment for a boy from Apartheid South Africa. I admired him for his music and his Godly spirit. People love Mambazo. I love Joseph. We had a great time."
…
MAYOR DE BLASIO AND CHANCELLOR CARRANZA ANNOUNCE PAUL SIMON MUSIC FELLOWS PROGRAM BENEFITTING NYC PUBLIC SCHOOLS' MUSIC AND ARTS CURRICULUM
$1 million grant will fund a fellowship with 40 middle and high school music teachers over two years; additional fellows will be selected in subsequent years
Mayor Bill de Blasio and…
Paul Simon recently narrated a chapter of philosopher and Bioethics professor Peter Singer's 10th Anniversary Edition of The Life You Can Save, Singer's landmark work on reducing extreme poverty. About 15,000 children die every day, mostly from preventable causes and treatable diseases.
On Giving Tuesday, December 3, Singer made…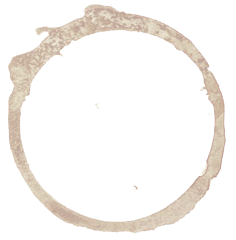 Tour
There are no events currently scheduled.
Check out the tour archive here.
Featured Video
René and Georgette Magritte with Their Dog After the War (Live from Copenhagen)

Biography
During his distinguished career Paul Simon has been the recipient of many honors and awards including 12 Grammy Awards, three of which ("Bridge Over Troubled Water", "Still Crazy After All These Years" and "Graceland") were albums of the year. In 2003 he was given a Grammy Lifetime Achievement Award for his work as half of the duo Simon and Garfunkel. He is a member of The Songwriters Hall of Fame, a recipient of their Johnny Mercer Award and is in the Rock n' Roll Hall of Fame as a member of Simon and Garfunkel and as a solo artist. His song "Mrs. Robinson" from the motion picture "The Graduate" was named in the top ten of The American Film Institute's 100 Years 100 Songs.
Awards + Achievements
1968 GRAMMY: Record of the Year "Mrs. Robinson" – Simon & Garfunkel
1975 GRAMMY: Best Pop Vocal Male – "Still Crazy After All These Years"
1982: Paul Simon inducted into the Songwriters Hall of Fame
2001: Paul Simon inducted into The Rock and Roll Hall of Fame