HARVEY CAN'T MESS WITH TEXAS: A BENEFIT CONCERT FOR HURRICANE HARVEY RELIEF AND HOUR-LONG SPECIAL PRODUCED AND BROADCAST BY TEGNA SET FOR SEPTEMBER 22 IN AUSTIN, TEXAS
WILLIE NELSON, PAUL SIMON, JAMES TAYLOR, BONNIE RAITT, LEON BRIDGES, LYLE LOVETT AND MORE TO PERFORM, WITH SPECIAL APPEARANCES FROM
MATTHEW…
Edie Brickell and Paul Simon announced today their pledge to give one million dollars toward Hurricane Harvey relief efforts.
Their donation will focus on the smaller towns surrounding the Houston area. Medical emergencies and restoration of homes are seen as priorities.
"I was informed today by a friend in South Africa that Ray Phiri had passed away. He was a beautiful, masterful guitarist and an inventive musician. He will be remembered as a patriot who used his music to fight apartheid and brought that message to the world. His contribution to…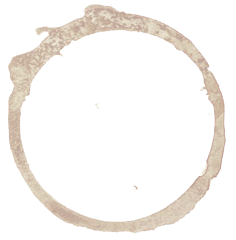 Tour
There are no events currently scheduled.
Check out the tour archive here.
Featured Video
Still Crazy After All These Years (from The Concert in Hyde)

Biography
During his distinguished career Paul Simon has been the recipient of many honors and awards including 12 Grammy Awards, three of which ("Bridge Over Troubled Water", "Still Crazy After All These Years" and "Graceland") were albums of the year. In 2003 he was given a Grammy Lifetime Achievement Award for his work as half of the duo Simon and Garfunkel. He is a member of The Songwriters Hall of Fame, a recipient of their Johnny Mercer Award and is in the Rock n' Roll Hall of Fame as a member of Simon and Garfunkel and as a solo artist. His song "Mrs. Robinson" from the motion picture "The Graduate" was named in the top ten of The American Film Institute's 100 Years 100 Songs.
Awards + Achievements
1968 GRAMMY: Record of the Year "Mrs. Robinson" – Simon & Garfunkel
1975 GRAMMY: Best Pop Vocal Male – "Still Crazy After All These Years"
1982: Paul Simon inducted into the Songwriters Hall of Fame
2001: Paul Simon inducted into The Rock and Roll Hall of Fame