JUST ANNOUNCED! Paul Simon's U.S. Summer tour dates are on public sale starting this Friday, March 17, except Toledo and Cleveland, which are on sale Saturday, March 18. For the full itinerary, view the Paul Simon Tour schedule.
VIP Packages with premium seats and exclusive merchandise are also…
Paul Simon was a guest on the May 24 episode of The Late Show with Stephen Colbert, opening the show backstage with a 2017 version of "The 59th Street Bridge Song (Feelin' Groovy)." Paul later joined Stephen for an interview where he discussed the kickoff of his summer…
Paul Simon will be appearing on The Late Show with Stephen Colbert on Wednesday, May 24, playing a song with guitarist Bill Frisell. The show airs at 11:35 p.m. EDT on U.S. TV network CBS.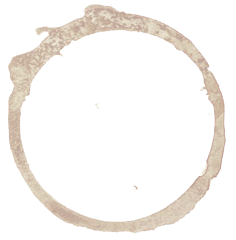 Biography
During his distinguished career Paul Simon has been the recipient of many honors and awards including 12 Grammy Awards, three of which ("Bridge Over Troubled Water", "Still Crazy After All These Years" and "Graceland") were albums of the year. In 2003 he was given a Grammy Lifetime Achievement Award for his work as half of the duo Simon and Garfunkel. He is a member of The Songwriters Hall of Fame, a recipient of their Johnny Mercer Award and is in the Rock n' Roll Hall of Fame as a member of Simon and Garfunkel and as a solo artist. His song "Mrs. Robinson" from the motion picture "The Graduate" was named in the top ten of The American Film Institute's 100 Years 100 Songs.
Awards + Achievements
1968 GRAMMY: Record of the Year "Mrs. Robinson" – Simon & Garfunkel
1975 GRAMMY: Best Pop Vocal Male – "Still Crazy After All These Years"
1982: Paul Simon inducted into the Songwriters Hall of Fame
2001: Paul Simon inducted into The Rock and Roll Hall of Fame