The New Album
"The Concert in Hyde Park"
Hugh Masekela taught me more about South African culture and politics than anyone I ever met. A great musician and songwriter, he was also one of the wittiest people I've known. I never had a bad moment in his company.
—Paul Simon
Vincent Nguini, a guitarist and composer from Cameroon best known for his long tenure in Paul Simon's band, died on Dec. 8 in Abadiânia, Brazil. He was 65.
… Mr. Nguini, who performed worldwide with Mr. Simon and recorded extensively as both a studio musician and a bandleader, was a…
Dr. Irwin Redlener, co-founder of Children's Health Fund, has written an insightful new book, "The Future of Us – What the Dreams of Children Mean for Twenty-First-Century America."
"A co-founder with Dr. Redlener of Children's Health Fund, I have watched him grapple for more than thirty years with the problem…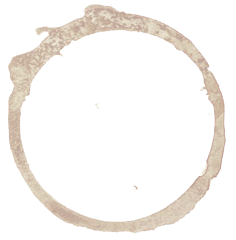 Tour
There are no events currently scheduled.
Check out the tour archive here.
Featured Video
Still Crazy After All These Years (from The Concert in Hyde)

Biography
During his distinguished career Paul Simon has been the recipient of many honors and awards including 12 Grammy Awards, three of which ("Bridge Over Troubled Water", "Still Crazy After All These Years" and "Graceland") were albums of the year. In 2003 he was given a Grammy Lifetime Achievement Award for his work as half of the duo Simon and Garfunkel. He is a member of The Songwriters Hall of Fame, a recipient of their Johnny Mercer Award and is in the Rock n' Roll Hall of Fame as a member of Simon and Garfunkel and as a solo artist. His song "Mrs. Robinson" from the motion picture "The Graduate" was named in the top ten of The American Film Institute's 100 Years 100 Songs.
Awards + Achievements
1968 GRAMMY: Record of the Year "Mrs. Robinson" – Simon & Garfunkel
1975 GRAMMY: Best Pop Vocal Male – "Still Crazy After All These Years"
1982: Paul Simon inducted into the Songwriters Hall of Fame
2001: Paul Simon inducted into The Rock and Roll Hall of Fame