The 15-Disc Box Set
"The Complete Albums Collection"
On Saturday, Paul Simon became the biggest-name musical guest in 40-plus years of Garrison Keillor's radio program, "A Prairie Home Companion."
… Simon dusted off 1972's "Duncan," offered "Rewrite" (from his most recent album, 2011's So Beautiful or So What) and delivered a world premiere of "Wristband," a humorous ditty…
Paul Simon has written the theme song to Louis C.K.'s surprise new web series, Horace And Pete, available now at LouisCK.net.
The show stars C.K. and Steve Buscemi as brothers who run a seedy dive bar called Horace And Pete's. The mournful acoustic guitar tune plays at the…
Paul Simon will headline the 2016 New Orleans Jazz & Heritage Festival on the night of Friday, April 29. Ticket information is available at NOJazzFest.com.
The festival, located at the New Orleans Fair Grounds, runs from April 22-May 1. Read the full lineup.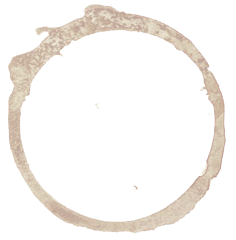 Events
May 07, 2016
Thackerville, OK
Global Event Center at WinStar World Casino and Resort
Featured Video
Paul Simon's Graceland: Boy In The Bubble

Biography
During his distinguished career Paul Simon has been the recipient of many honors and awards including 12 Grammy Awards, three of which ("Bridge Over Troubled Water", "Still Crazy After All These Years" and "Graceland") were albums of the year. In 2003 he was given a Grammy Lifetime Achievement Award for his work as half of the duo Simon and Garfunkel. He is a member of The Songwriters Hall of Fame, a recipient of their Johnny Mercer Award and is in the Rock n' Roll Hall of Fame as a member of Simon and Garfunkel and as a solo artist. His song "Mrs. Robinson" from the motion picture "The Graduate" was named in the top ten of The American Film Institute's 100 Years 100 Songs.
Awards + Achievements
1968 GRAMMY: Record of the Year "Mrs. Robinson" – Simon & Garfunkel
1975 GRAMMY: Best Pop Vocal Male – "Still Crazy After All These Years"
1982: Paul Simon inducted into the Songwriters Hall of Fame
2001: Paul Simon inducted into The Rock and Roll Hall of Fame