The New Album
"Stranger to Stranger"
"Stranger to Stranger, Paul Simon's artful and vital new album of 11 songs, is available everywhere today.
The album has quickly amassed widespread acclaim from around the globe, and conjures a vivid and vital new context for Simon's well established genius as a singer and songwriter.
Buy…
Tune in Saturday, October 1 when Paul Simon launches a new season of Austin City Limits.
The sublime, career-spanning performance features beloved classics and new songs from his acclaimed recent album, Stranger To Stranger. The hour-long season premiere airs Saturday, October 1 at 8 p.m. CT/9…
Global Citizen will host a celebratory event on Thursday at New York University's Skirball Center, "The World on Stage," which will feature the debut of the Global Citizen George Harrison Award for excellence in music and advocacy, presented by Paul Simon.
The World on Stage will bring together an array…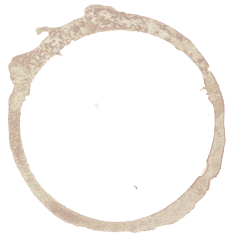 Biography
During his distinguished career Paul Simon has been the recipient of many honors and awards including 12 Grammy Awards, three of which ("Bridge Over Troubled Water", "Still Crazy After All These Years" and "Graceland") were albums of the year. In 2003 he was given a Grammy Lifetime Achievement Award for his work as half of the duo Simon and Garfunkel. He is a member of The Songwriters Hall of Fame, a recipient of their Johnny Mercer Award and is in the Rock n' Roll Hall of Fame as a member of Simon and Garfunkel and as a solo artist. His song "Mrs. Robinson" from the motion picture "The Graduate" was named in the top ten of The American Film Institute's 100 Years 100 Songs.
Awards + Achievements
1968 GRAMMY: Record of the Year "Mrs. Robinson" – Simon & Garfunkel
1975 GRAMMY: Best Pop Vocal Male – "Still Crazy After All These Years"
1982: Paul Simon inducted into the Songwriters Hall of Fame
2001: Paul Simon inducted into The Rock and Roll Hall of Fame