Paul Simon recently narrated a chapter of philosopher and Bioethics professor Peter Singer's 10th Anniversary Edition of The Life You Can Save, Singer's landmark work on reducing extreme poverty. About 15,000 children die every day, mostly from preventable causes and treatable diseases.
On Giving Tuesday, December 3, Singer made…
We're pleased to announce this show has been rescheduled ~ Paul will now join Live from Here with Chris Thile as a special guest for the November 23rd broadcast, live from New York City's Town Hall. Join us 11/23 at The Town Hall or on your local public radio station!…
Simon Headlined Outside Lands Festival in San Francisco and Performed Two Nights at Maui Arts & Cultural Center in August 2019 to Support Biodiversity Conservation
Environmental Non-Profits San Francisco Parks Alliance, Friends of the Urban Forest, The Auwahi Forest Restoration Project, and Kua'āina Ulu 'Auamo (KUA) Receive Major Donations
Outside…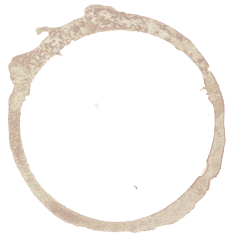 Tour
There are no events currently scheduled.
Check out the tour archive here.
Featured Video
René and Georgette Magritte with Their Dog After the War (Live from Copenhagen)

Biography
During his distinguished career Paul Simon has been the recipient of many honors and awards including 12 Grammy Awards, three of which ("Bridge Over Troubled Water", "Still Crazy After All These Years" and "Graceland") were albums of the year. In 2003 he was given a Grammy Lifetime Achievement Award for his work as half of the duo Simon and Garfunkel. He is a member of The Songwriters Hall of Fame, a recipient of their Johnny Mercer Award and is in the Rock n' Roll Hall of Fame as a member of Simon and Garfunkel and as a solo artist. His song "Mrs. Robinson" from the motion picture "The Graduate" was named in the top ten of The American Film Institute's 100 Years 100 Songs.
Awards + Achievements
1968 GRAMMY: Record of the Year "Mrs. Robinson" – Simon & Garfunkel
1975 GRAMMY: Best Pop Vocal Male – "Still Crazy After All These Years"
1982: Paul Simon inducted into the Songwriters Hall of Fame
2001: Paul Simon inducted into The Rock and Roll Hall of Fame