MAYOR DE BLASIO AND CHANCELLOR CARRANZA ANNOUNCE PAUL SIMON MUSIC FELLOWS PROGRAM BENEFITTING NYC PUBLIC SCHOOLS' MUSIC AND ARTS CURRICULUM
$1 million grant will fund a fellowship with 40 middle and high school music teachers over two years; additional fellows will be selected in subsequent years
Mayor Bill de Blasio and…
Paul Simon recently narrated a chapter of philosopher and Bioethics professor Peter Singer's 10th Anniversary Edition of The Life You Can Save, Singer's landmark work on reducing extreme poverty. About 15,000 children die every day, mostly from preventable causes and treatable diseases.
On Giving Tuesday, December 3, Singer made…
Simon Headlined Outside Lands Festival in San Francisco and Performed Two Nights at Maui Arts & Cultural Center in August 2019 to Support Biodiversity Conservation
Environmental Non-Profits San Francisco Parks Alliance, Friends of the Urban Forest, The Auwahi Forest Restoration Project, and Kua'āina Ulu 'Auamo (KUA) Receive Major Donations
Outside…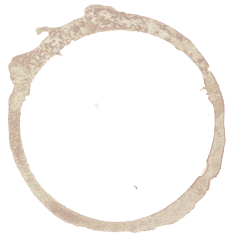 Tour
There are no events currently scheduled.
Check out the tour archive here.
Featured Video
René and Georgette Magritte with Their Dog After the War (Live from Copenhagen)

Biography
Au cours de sa brillante carrière, Paul Simon a reçu moult honneurs et récompenses. Couronné d'un Grammy Lifetime Achievement Award, il a remporté douze Grammy Awards, dont trois dans la catégorie Album de l'Année, grâce à "Bridge Over Troubled Water" (1970), "Still Crazy After All These Years" (1976) et "Graceland" (1986). 2011 marque le 40ème anniversaire de "Bridge Over Troubled Water", album intronisé en 1998 au Grammy Hall of Fame.
Awards + Achievements
1968 GRAMMY: Record of the Year "Mrs. Robinson" – Simon & Garfunkel
1975 GRAMMY: Best Pop Vocal Male – "Still Crazy After All These Years"
1982: Paul Simon inducted into the Songwriters Hall of Fame
2001: Paul Simon inducted into The Rock and Roll Hall of Fame