A couple years ago, Paul sat down with Malcolm Gladwell for hours of insightful conversation resulting in 'Miracle and Wonder' — an audio biography unlike anything you've heard before — full of never-before-heard live studio versions, archival audio, and distinctive commentary about Paul's songwriting.
In June 2023, Malcolm and Paul came…
Paul appeared on The Howard Stern Show for the first time on September 20 for a wide-ranging conversation about his life and career. In case you missed it, clips from their discussion are now up on the Howard Stern YouTube channel.
Listen to Paul Simon and award-winning British artist, Charlie Mackesy, speak with BBC Radio 4's Front Row about their collaboration on Seven Psalms.
Front Row's Tom Sutcliffe explains, Charlie Mackesy has illustrated and re-imagined Simon's elegiac, meditative song-cycle Seven Psalms with drawings and paintings that are now on display at the Frieze gallery…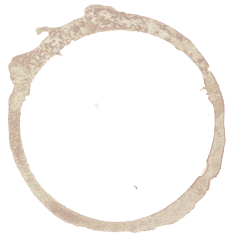 Tour
There are no events currently scheduled.
Check out the tour archive here.

Biography
During his distinguished career Paul Simon has been the recipient of many honors and awards including 12 Grammy Awards, three of which ("Bridge Over Troubled Water", "Still Crazy After All These Years" and "Graceland") were albums of the year. In 2003 he was given a Grammy Lifetime Achievement Award for his work as half of the duo Simon and Garfunkel. He is a member of The Songwriters Hall of Fame, a recipient of their Johnny Mercer Award and is in the Rock n' Roll Hall of Fame as a member of Simon and Garfunkel and as a solo artist. His song "Mrs. Robinson" from the motion picture "The Graduate" was named in the top ten of The American Film Institute's 100 Years 100 Songs.
Awards + Achievements
1968 GRAMMY: Record of the Year "Mrs. Robinson" – Simon & Garfunkel
1975 GRAMMY: Best Pop Vocal Male – "Still Crazy After All These Years"
1982: Paul Simon inducted into the Songwriters Hall of Fame
2001: Paul Simon inducted into The Rock and Roll Hall of Fame